... AND IT ALL STARTS WITH A UNIQUE AND SUPPORTIVE STORY

Made in France
During the first containment in April 2020, SOMOCAP is at the heart of the pandemic and manufactures daily silicone parts for respirators with Airfan for Air Liquide (France) and Medtronic (USA). An industrial challenge, but also a human one, with more than 130,000 respirators manufactured in 120 days to save lives.
The shortage of masks is declared. SOMOCAP, a specialist in plastics processing, then began to develop visors in industrial quantities. SOMOCAP visors allow many companies to get back to work with peace of mind and more than a hundred visors are offered to caregivers and associations in the region.
SOMOCAP is very involved in this pandemic context and has made a simple observation: theuse of disposable masks represents a significant amount of waste and wastage. As for washable mask solutions, mostly made of fabric, they require a significant amount of raw materials (textile materials and elastic tapes) and offer a lower level of safety. SOMOCAP decided to think about designing a new kind of anti-COVID mask. There are already some on the market, but many are unsightly, some do not comply with the regulations or are simply ineffective in the fight against COVID19.
SOMOCAP is a consortium of entrepreneurs: OLABERRIA, an expert in the realization of molds for thermoplastic injection and liquid silicone injection, Antoine HARPAGES, an eco-designer and Damien SAUMUREAU, an innovation consultant, both of whom have a wealth of experience working for a major sports equipment manufacturer. Production will be handled by Somocap.
A fabulous Basque adventure, which shares know-how and convictions and is driven by a constant desire for progress and innovation. Beautiful human values, solidarity,commitment that characterizes so well the team spirit found in the practice of traditional regional sports such as Basque pelota, Basque strength, rugby that they all hold dear.
The young consortium, supported by the New Aquitaine Region and the Bayonne-Pays Basque Chamber of Commerce and Industry, has set itself the goal of offering " the best compromise on the market between comfort and safety, economy ofuse and environmental impact, all manufactured 100% in France.
A major challenge … and the adventure begins!
"It was a real opportunity to test in depth the collaborative mode with local partners, to do our part together in this global crisis. The idea stirring laboratory Made in Basque Country was born around the design and manufacture of a new innovative mask, non-existent".
Fabrice Sorhouet, President of Somocap
A project team

Multidisciplinary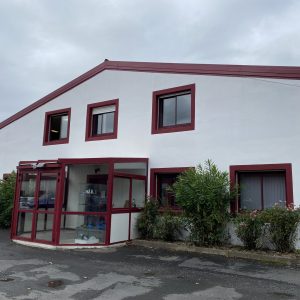 Expert in polymer transformation
A family company of 50 people, French expert in advanced technologies for the transformation of composites, thermoplastics, elastomers and silicones, based in Jatxou in the Basque Country (64), has been in existence for 30 years. SOMOCAP is the technical partner of many contractors in sectors as diverse as Aeronautics, Household Appliances, Medical, Sports & Leisure, Connectivity and Construction.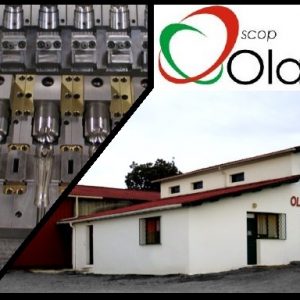 Plastic and Silicone Injection Moulder
Olaberria is a company of 17 people, located in Ustaritz (64) which was created by Beñat Castaurène. Today, it is specialized in the design and production of molds for thermoplastic injection and liquid silicone injection. Since 1983 the company has evolved and taken several turns until this specialization in 2018 which now represents 45% of its turnover. Under the leadership of Mikel Curutcharry, its director, it operates in many sectors, from medical to automotive, including all sectors where silicone is used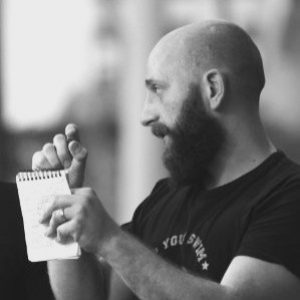 Graduated from the Institut Supérieur de Design in Valenciennes (2004), joined a major French sports equipment manufacturer where he designs products for all water sports within the design studio based in Hendaye. Several of his creations will be awarded by design (If, Red Dot design award…).
Appointed Director of Innovation for a sports brand, , he set up and developed a methodology and tools to increase user knowledge, develop innovative projects by managing uncertainty and risk and define the brand's intellectual property strategies. Since 2020, Damien offers his knowledge and skills to companies wishing to develop their business through innovation, aware of the environmental impact of their activity.
His initiatory journey started in 2007 as an industrial designer allows him today to share his know-how and his knowledge in the service of eco-innovative projects, developed exclusively in France. The meaning of its design approach is to bring reflections centered on the uses and the new modes of consumption of the users, in response to the societal and environmental stakes. Since 2019, it has been working with companies from different universes to eco-design sustainable solutions until their completion, accompanying the coordination of the different actors involved throughout the development process.